Equine Veterinary Services & Supplies
Our friendly, caring staff is here to help you with your equine needs.
The mission and philosophy behind Del Mar Vet is to provide the best healthcare and service to our equine patients and their owners.
Located in Del Mar, California at Del Mar Horse Park (aka Showpark) with onsite scheduled services available, and mobile equine veterinary services provided throughout California.
Our clients are our primary focus and we will cater to any individual need. Del Mar Vet has been delivering on this promise by developing leading edge technologies and employing a team of specialists to connect clients and their vets with essential supplies and services, including: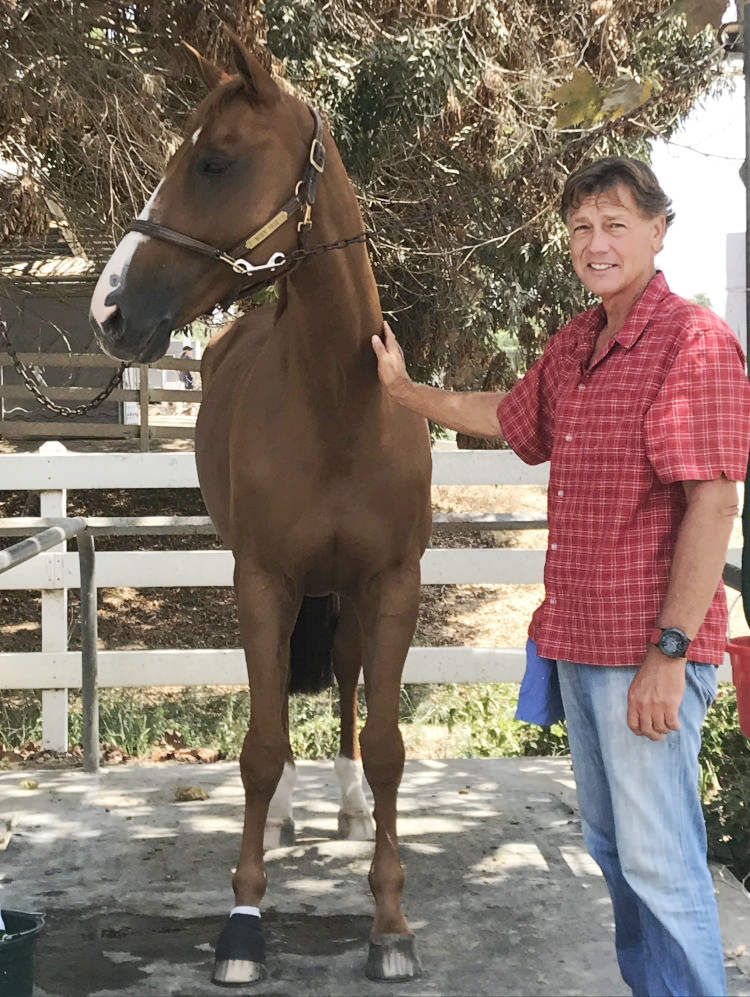 About
Stephen Slender, DVM, has been practicing and pioneering equine veterinary services since he graduated in 1988.
He first received a B.S. in Animal & Veterinary Science at the University of Idaho in 1984. He then achieved a Doctorate in Veterinary Medicine & Surgery (with honors) from Washington State University.
Dr. Slender began his practice in Las Vegas, applying his knowledge and curiosity to general veterinary practice. Having grown up in a family surrounded by race horses, it wasn't long before Dr. Slender moved to Southern California to work with leading trainers on the Thoroughbred race circuit from 1992-1995.
He then expanded his equine skill set to include Quarter Horse reining and cutting work in Texas. A short time thereafter, he started a practice in Vancouver, Canada, specializing in performance horses – Thoroughbreds,Standardbreds, hunter/jumper and dressage.
He grew his practice for 5 years, and then the pursuit of diversity returned him to Southern California in 2000 to open Del Mar Vet, specializing in lameness work for hunter/jumpers, dressage and Standardbreds.
In 2001, Stephen was assigned to the United States West Coast Equestrian Team as the exclusive vet while in Europe.
The Del Mar Vet office was built in 2002 where Dr. Slender continues to serve clients from the US, Canada, Mexico and Europe.
He continues to specialize in lameness work on a referral and regular basis, and also provides second opinions for other veterinarians. Stephen is available for travel to shows and pre-purchases.
Call for an exam or treatment today!
Excellence in equine health and the performance of sport horses.
Located in Del Mar, California with mobile equine veterinary services available throughout San Diego and Orange Counties.
Monday 10am - 4pm
Tues 10am - 4pm
Wednesday 10am - 4pm
Thursday 10am - 3pm
Friday 10am - 3pm
Saturday 10am - 3pm
Sunday Closed
14584 El Camino Real
Del Mar, CA 92014